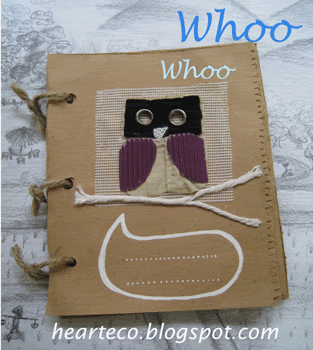 I recycled cloth, fabric and more to make this wonderful owl note book that is made out of paperbags. You can label your name in the bubble under the owl.
What to do with this? Scrap! Draw! Notes! Stick stuffs! Anything! Just get creative! ;)
Tip: White pens or etc would be seen real pretty on it!